Meet Our Dentists
Dr. Nasrin Saba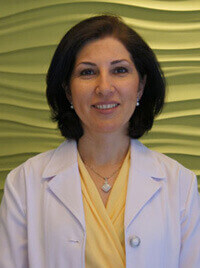 Dr. Saba and her team at Bank Street Dentistry continuously upgrade themselves and are committed to providing the newest and latest techniques in modern, state of the art dentistry.
Dr. Saba graduated from Beheshti University of Tehran, Iran with high distinction in 1991. Shortly after her graduation, she worked as an instructor in Azad University of Tehran where she taught dental anatomy and morphology to dentistry, and dental hygiene students. She engaged in clinical practice and academic teaching until she arrived in Canada with her family in 2000. Dr. Saba continued her studies at the Faculty of Dentistry, University of Toronto and graduated with Honours in 2006.
After practicing locally in Orleans, Ontario as an Associate Dentist for 6 years, Dr. Saba opened her own practice in 2012 at 1189 Bank Street.
Dr. Saba is a strong believer in continuing education and prevention. From educating her patients to developing a friendly and warm approach, Dr. Saba creates a special and unique environment with high quality, gentle and compassionate care for all of her patients.
Dr. Nasrin Saba is a member of Royal College of Dental Surgeons of Ontario, Canadian Dental Association, Ontario Dental Association , and Ottawa Dental Society.
Dr. Nasrin Saba and her staff are an upbeat and friendly team of professionals committed to taking care of your needs. You will find quality services that can give you a perfect smile.
We thank you for allowing us to take care of your dental needs and look forward to helping you.
Bank Street Dentistry's publications:
---
Dr. Andie Wiseman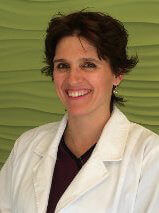 Dr. Wiseman graduated with honours from the University of Toronto Faculty of Dentistry in 2000. At the time of graduation she enrolled in a two-year general practice residency programme at the University of North Carolina. During her residency, Dr. Wiseman developed her skills and proficiency in treating medically compromised individuals, which required coordination of multidisciplinary care with other health care professionals.
In July of 2002, Dr. Wiseman relocated to Ottawa to begin her career in private practice. Before the birth of her two children, Dr. Wiseman practiced in Orleans with Dr. Saba for a few years. After Dr. Wiseman's children were born she became a local dentist for the Ottawa area so that she could remain focused on her family but continue to offer care to the Ottawa public by covering other dental practices as the need arose.
In 2008 she joined the Ottawa Mission dental clinic to offer dental care to the cities marginalized individuals and in the same year joined the Civic Hospital dental clinic as a part-time staff dentists.
Since 2010 Dr. Wiseman has been fully engaged in the practice of dentistry. She continues to further her training with continuing education courses and hands-on clinical sessions. One of the biggest compliments she gets from patients is when they fall asleep during their dental treatment.
Dr. Wiseman is a member of the Royal College of Dental Surgeons of Ontario, Canadian Dental Association, Ontario Dental Association, and Ottawa Dental Society.
When she isn't involved with dentistry, Dr. Wiseman can be found enjoying time with her family either on the slopes, hiking, reading or generally having fun.
Book Online
Bank Street Dentistry offers the ability to request your dentist appointments online. Schedule an appointment now!
Book Online
New Patient Forms
By filling out the New Patient Forms ahead of time you will save significant time on your visit.
New Patient Forms