Meet Our Team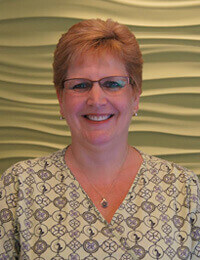 Jennie
Office Manager
Jennie has worked in administration and customer service for over 25 years and as a dental receptionist for almost 10 of those years. She is originally from Nova Scotia and being a military spouse has lived in several locations before settling in Ottawa.
She loves spending time with her family and socializing with friends. Jennie enthusiastically enjoys meeting and greeting patients and her compassionate and understanding nature is a welcome contribution to our practice.
---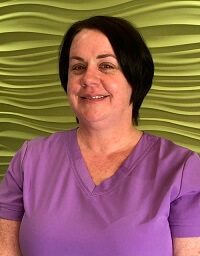 Kathy
Office Administrator
Kathy is new to the team, but has 15+ years' experience in customer service and office administration. She graduated in 1993, from the Administrative Health Coordinator program at the Career Canada College.
She is married to Denis and they have 2 adult children and 2 cats. In her free time, Kathy enjoys spending quality time with family and friends or settling in to watch a good movie. Kathy is excited to be on this new journey and feels fortunate to be working in such a great office environment!
---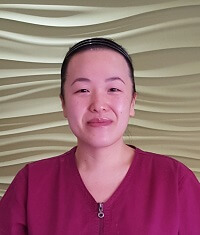 Lili
Certified Dental Assistant
Lili has enjoyed working in the dental field since graduating from the Dental Assisting Program at Algonquin College in 2012. Lili's warm and caring approach to patient care makes her a huge asset to Bank Street Dentistry. Lili is committed to providing the highest quality of care to our patient's individual needs and concerns.
In her spare time Lili enjoys cooking, being with her family and dreaming of her next get away. Lili dreams of travelling all over the world to experience different cultures and cuisines… the first stop of Lili's bucket list is a trip to Australia.
---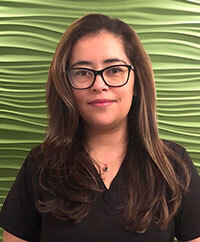 Brenda
Certified Dental Assistant
Brenda is a new member of the Bank Street Dentistry team but has had nine plus years of dental assistant experience. In 2012 Brenda Graduated from Keyin College in Newfound and Labrador and began her career from that point on!
She has two adult children and loves spending time with her family and friends, she also loves travelling, camping, and being active! Brenda is happy and excited to be working at a place that values her and her hard work.
---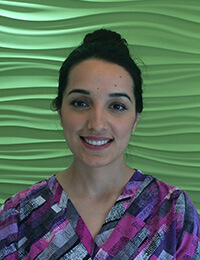 Bareen
Registered Dental Hygienist
Bareen has over 6 years of experience in dental field. She has been practicing as a Registered Dental hygienist since graduating with honors and highest GPA from The Canadian National Institute of Health. Prior to this, she was a Level II Dental Assistant. Her passion is to provide individualized treatment plan to address her clients needs and goals in order to achieve the best overall oral health.
Bareen is active in the dental community and is committed to continuing education and staying up-to-date. She is currently working towards her Health Science degree. When she is not working she can be found travelling or spending time with family and friends.
---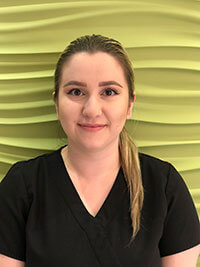 Nikoo
Registered Dental Hygienist
Nikoo graduated with Honours from Algonquin College's Dental Hygiene program in 2017, and has a Bachelor of Science degree from the University of Ottawa. She has been practicing full-time as a Registered Dental Hygienist since, and aims to provide the best oral health care to her clients to meet their individualized, optimal needs.
In her spare time, Nikoo enjoys spending time with her family, friends, and her beloved cat. She has a passion for travel and encountering new experiences. Nikoo is a knoweldgable, gentle, and caring dental hygienist that looks forward to meeting you!
---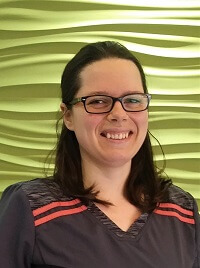 Robin
Certified Dental Hygienist
Robin graduated from Algonquin College in 2018 and has experience in many aspects of the dental field. She has worked in not only general dentistry, but Orthodontics and Periodontics specialty clinics as well. She has a broad knowledge base of everything dental and is passionate about educating the public. She cares deeply about patient health and is always happy to answer questions about the dental field.
Robin loves cooking with her husband, almost as much as she loves eating the food they cook. She also likes to play video games and go on hikes when it's nice and sunny outside.
---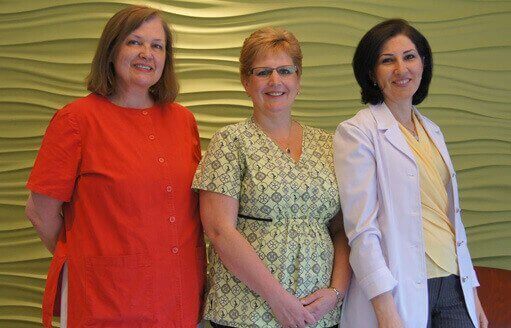 Book Online
Bank Street Dentistry offers the ability to request your dentist appointments online. Schedule an appointment now!
Book Online
New Patient Forms
By filling out the New Patient Forms ahead of time you will save significant time on your visit.
New Patient Forms